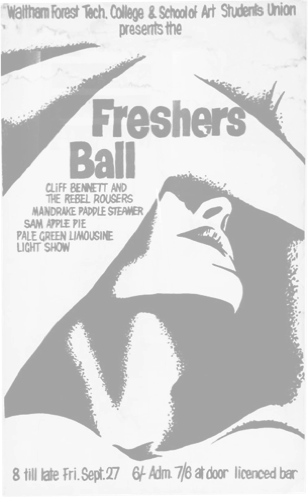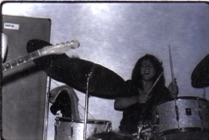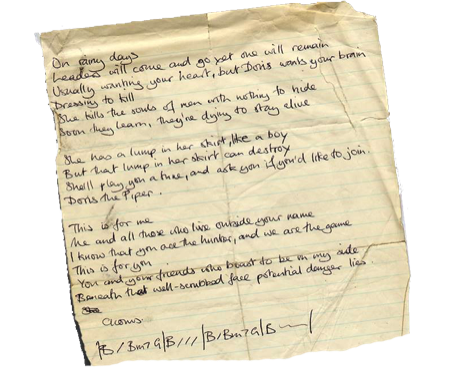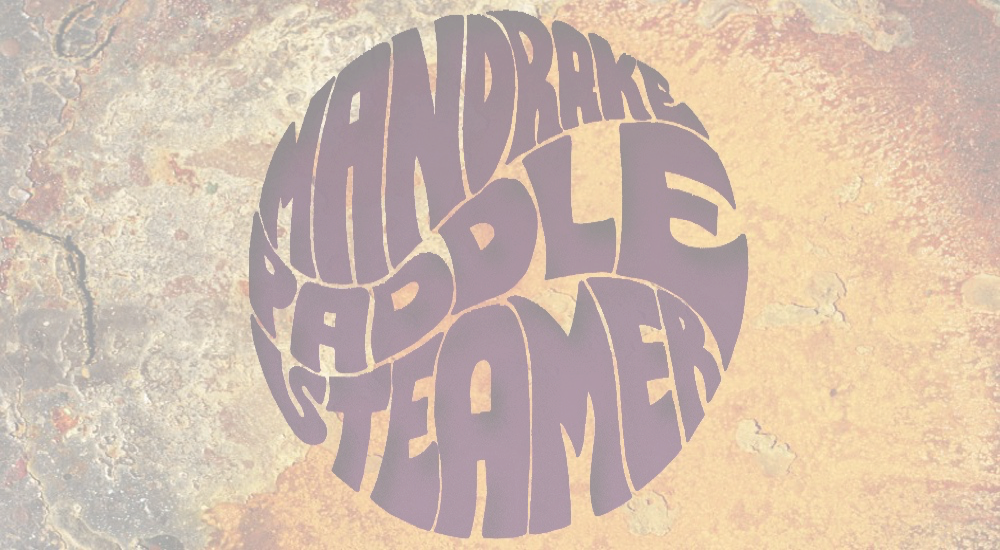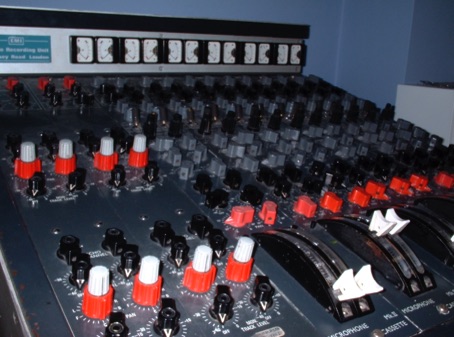 That's how it was back then, talent scouts were trolling the art schools in search of the next John Lennon, Pete Townsend or Eric Clapton. There I met Brian Engel, who shared my desire to create something original. Together we formed Mandrake Paddle Steamer, Brian on vocals, myself on guitar, plus Paul (now Paula) Riordan on bass guitar, Martin Hooker on keyboards and Barry Nightingale on drums.
We created our own first gigs by starting ASGARD night at a pub in Stratford, East London, there, we were discovered by the late Rob Finnis, who produced our first single for EMI Parlophone, "Strange Walking Man" in 1969... Martin Briley
" I think both Martin and I were a bit disappointed in the "progressive" music scene of 1967. The bands had fabulous graphics, wonderful posters and album covers, in the post Rubber Soul "psychedelic" mode, hinting at all sorts of strange and wonderful new music contained therein. However, what it often turned out to be was just some old blues band or jazz fusion group from Sacramento which, up to six weeks previously, had been called The Sancho Ramirez Sound but had changed their name to Intergalactic Motorcade. The music was usually still the same but with some tabla and sitar sounds over it. We though that, if your graphic imagery contained planets and unicorns and Apache Indian rock paintings, the music ought to have at least something to do with those things. So we set about creating a brand new, genuine "art school" creative entity, which had
NO history to live down. We didn't "change our name" to Mandrake Paddle Steamer; we started out as that!!
...Brian Engel

I got a phone call on Sunday morning.
"Hi my name is Martin, I hear you are a good bass player ?"
I was 17 working full time in a busy commercial art studio in London, and playing in two local bands at the weekends, one was a blues band and one was a covers band doing current pop songs of the 60s.
I desperately wanted to get involved in the psychedelic and progressive rock music scene that was happening in the UK.
"We are a band that play our own material, and we have our first gig on Friday at Walthamstow Art College, do you want to join us ?"
"Yes"... I replied and so the journey began.
I was picked up in an old Commer van hand painted turquoise with a big Mandrake Paddle Steamer psychedelic style purple logo on the side, I met Martin Briley, Brian Engel and Martin Hooker and the van was driven by John Lindsey the manager. We drove out to the Essex countryside where I met Barry Nightingale, we rehearsed in the garage of his parents country house.
After 3 days of intense evening rehearsals, Friday arrived and we did our first gig supporting 'Cliff Bennet and the Rebel Rousers' a band who had been riding high in the charts with the Beatles song 'I've got to get you into my life' The venue was pretty packed, we went down well, it was a successful gig, the first of many.
After a few months of rehearsals and a few more gigs we were offered some free studio time by Cliff Cooper (later to become the owner of Orange Music and Orange Amplification) Cliff had purchased some then old recording equipment and needed to try it out. We were his guinea pigs . We stepped up our rehearsals, got excited and had big ideas of walking away from our day in the studio with maybe four or five recorded songs. The day in the studio was spent with Cliff scratching his head and learning how to operate a mixing desk and tape recorder, we came out with one recorded song, October Country, the very version that is on the new compilation release by Gunesson Records.
Ten Acetate copies were made of October County,
some fifty years later and it still gives me goosebumps when I hear it .
.We organised a regular venue in Stratford getting together with the Pale Green Limousine light show, and began to get quite a big fan base, they were great nights where we could experiment 'do our own thing'. We were discovered by Rob Finnis a record producer who got us a recording deal with EMI.
Sadly EMI put us on their Parlophone label rather then the Harvest label which is what we were aiming for, I think they thought we were a bit too 'fresh faced' and nice looking to be part of of the hippy psychedelic movement. We recorded a single at the legendary Abbey Road number 2 studios...Exciting...
Sadly Martin Briley had had enough of band life and wanted to study musical arranging, or the dots as we called it then, and so Martin Hooker, David Potts and myself decided to give it a go as a three piece.
We did quite a few gigs as a trio but for me I missed Martin B's unique playing and his songs, I eventually handed in my notice and left the band some time in 1972...
My journey on the Paddle Steamer called Mandrake reached it's end...Paula Riordan
Strange Walking Man/Steam was released on 'March 1969' with promotion for the single was minimal, one small advert in the Melody Maker and no radio airplays.
Needless to say our single didn't sell many copies.
Although disappointed in our EMI episode we continued to perform and write,
we did a couple of John Peel sessions, and a were getting more higher profile gigs.
We decided to move into a house in Leyton so that we could really get our act together
as a band, we were getting tighter.
Unfortunately Brian was not into moving in with us and eventually decided to leave the band, I can still remember Martin B and I learning the lyrics to the songs and frantically working out our vocal parts in the back of the van on our way to a gig in the Isle of Wight.
The gig was a success and I was handed the overspill whistle.
(Martin B is playing the famous whistle on the actual recording.)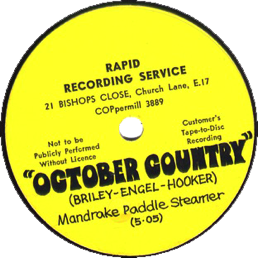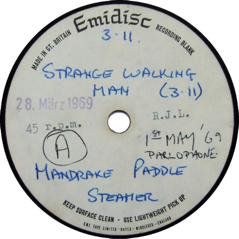 With some new songs mainly being written by Martin Briley we got a two week stint in Hamburg at the 'Star Club'. Doing four forty five minute sets a night for 2 weeks certainly tightens up a band! We came back exhausted and sadly our drummer Barry decided that being in a band was not for him. We found David Potts, a fresh start, we recorded some new songs Stella Mermaid, Doris The Piper, Simple Song and others.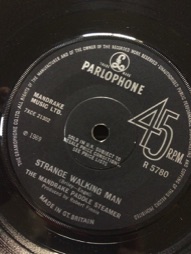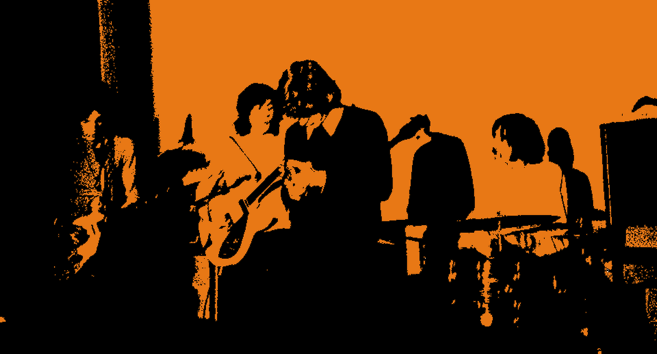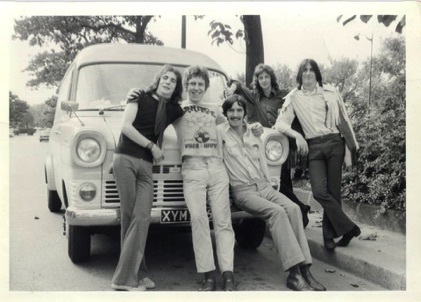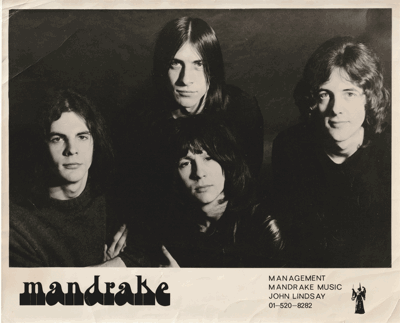 David moved in with the band. We were getting more and more high profile gigs, more work in Europe and requests to support bands Pink Floyd, The Nice, Spirit, Black Sabbath, Deep Purple and many others, things were accelerating.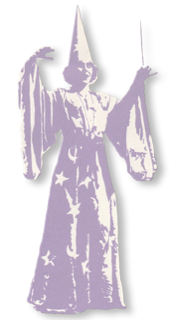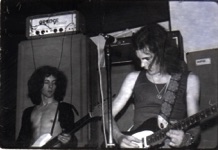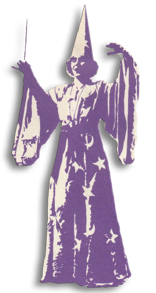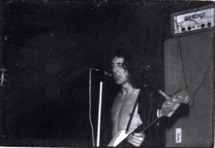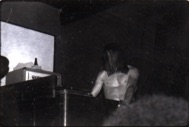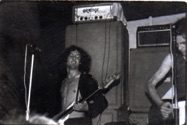 COMING SOON
A MORE IN DEPTH VERSION OF THE MANDRAKE PADDLE STEAMERS AND MANDRAKE STORY
I was working for David Gilmour at Abbey Road around about 2005. Whilst on a break I noticed 2 EMI mixing Desks in the hallway - this could have been the desk that we used to record Strange Walking Man in 1969
I headed to art school in 1966
wondering if I'd get a record deal or a diploma.